 PRESSKIT
Everything that you will need to talk about the game
by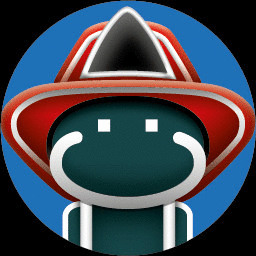 Description and features
The main characteristic of "Philgood" comes from the fact that you are a prisoner of a "line", as if you were part of it !
…Right next door, it's death.

But why did this happen…?
And how to get out of it unscathed and reach the end of this "line" much more alive and dangerous than it seems.
PhilGood is a 2D platform game containing an action-adventure game and reflection that focuses on a varied gameplay and a rich and solid scenario.
Features :
Reflexion.

Fighting, shooting and skill.

Speed and moderation.

Water and breath saving.

Enigmas, hidden clues and decoding.

A variety of messages, necessary to understand a scenario filled with metaphors, mystery and discoveries.

Accompanied by an interesting and sometimes surprising soundtrack.

History
You play "Philgood", a character prisoner of the "line" that seems infinite and full of surprises.
An unknown entity sends you to look for the bars of infinity scattered in the different Empires.
The only way for Philgood to find his loved ones is to accept the challenge and follow the instructions given by this entity.
Fight every enemy, solve every riddle in order to overcome obstacles and get a little closer to the "truth".
At every moment, your life hangs by a thread, even though death, never quite definitive, is only a passage to another facet to better understand this mysterious universe.

A touch of philosophy
A scenario and a "Lore" inspired by the thoughts of a philosopher from Ancient Greece, drawing a parallel with the contemporary world to give us another perspective.
"A reflection on the world for players who want to see further…"
You will make unexpected discoveries about some of the events that have marked humanity, both for good and for evil.
A certain criticism of the slippages uncontrollable excessive capitalism and the abuse of power by the "real leaders" of our societies.
Philgood is the first project of Bodgamestudio.
The game is now available on Steam in Early Access for PC :
Also available for download on itch.io :

IMAGE AND VIDEO POLICY :
I encourage you to make videos using the content of the Philgood game. I agree with the publication of these videos on your website, on YouTube or other similar video sharing services.
You are free to monetize your videos via the YouTube partner program or similar programs on other video sharing sites. Please do not ask me to give you permission by email to post a particular video using Philgood content, in which case use the link to this page.
I do not agree with taking assets of Philgood game (e. g. graphics, music, sound effects) and distributing them separately.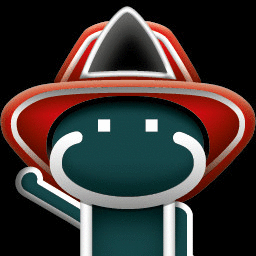 Hello,
I would like to travel the world,
so don't hesitate to talk about my future adventures around you…
… My creator and the founder of Bodgamestudio is Philippe Bodenghien
(Phil Bod for friends).

Oh, yeah, don't worry if he looks a little weird !  H
e's pretty cool.
He does just about everything, including the script, game design, graphics, puzzles, music and sound effects, websites, communication, a little programming (all the same) and drinks a little too much coffee.
But fortunately he is greatly helped by his son David for the many lines of code.
Below, you can leave him a message or a specific request for the presskit.
A little more about BODGAMESTUDIO

Recap and Download complete kit
DEVELOPPER   :   Bodgamestudio based in Belgium (Walloon Brabant)      https://www.bodgamestudio.com/
DATES   :   BETA summer 2019  –  Currently in version 0.1.3 : 1st paid version on Steam and itch.io
GENRE   :   2D platform – adventure – reflexion
PLATFORM   :   PC