PHILGOOD 0.1.3 MAJOR UPDATE with a starting price.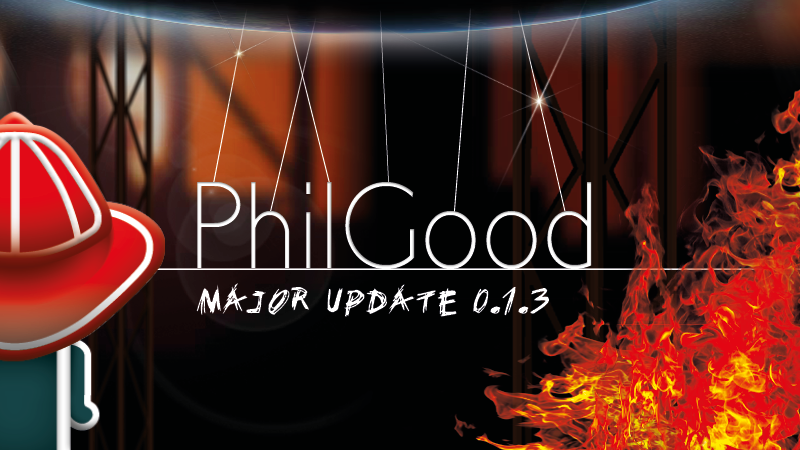 The big major PhilGood 0.1.3 build is now up

.
Hey!
Hello everyone,
Finally, the big major PhilGood 0.1.3 build is now up.
This update is significant because it will be accompanied by a starting price of 9,99 $ still in Early Access. 
This new paid version will be effective on Tuesday 13 October 2020 and there will be no more free version from this date.
The price to go up when the game hits the final release V 1.0.
Also significant because this update 0.1.3 increases the playing time by about 50% but it also brings important improvements:
• The possibility to choose keyboard commands in the options


  (via the key "esc" -> "options" -> "controls").
• The complete empire 1 (or "golden age").
• New card from empire 1.
• 3 infinity bars.
• Improved guide scheme in the 1st water leakage puzzle and automatic closing.
• Improved understanding of the "Lumen" puzzles: in 2 steps and 


  locking of the correct answer in green colour.
• Permanent display of the amount of water in the tank.
• 4 water leakage puzzles.
• 3 "Lumen" puzzles.
• A slower death because of Cardio
Once again, thank you for your support, and I hope that if you encounter issues, you report them on
steam forums, twitter, Facebook, philgoodgame or Youtube.
Anyways, folks, I hope you like this update, and i see you guys on the forums!
Have fun,
Phil Bod
To follow my adventures more closely, it's this way :